We just launched a whole new product series, Ultra temperature®.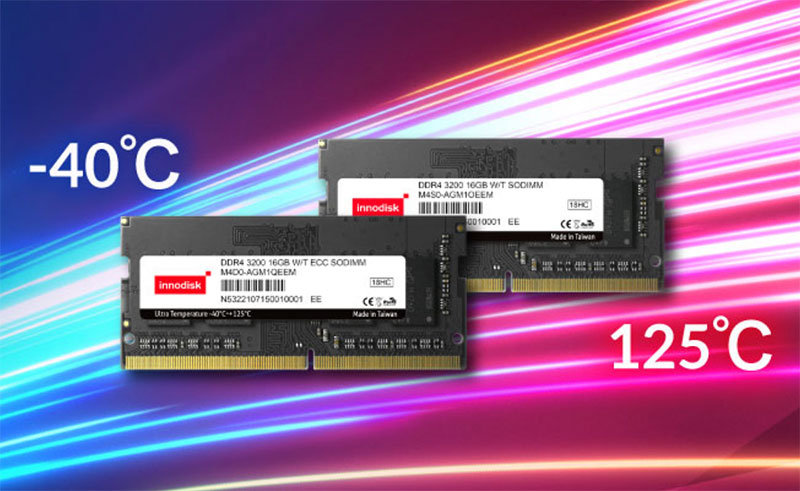 We're the first supplier to provide -40~125°C temperature Innodisk Ultra Temperature DDR4 DRAM module.
Innodisk has just released the first-of-its-kind Ultra Temperature DDR4 DRAM module that can operate from a chilling -40°C to a scorching 125°C. The Ultra Temperature format extends the standard industrial-grade maximum temperature. The series brings extra features to the table, opens the doors for new industrial applications, and passes multiple strict tests to prove its resilience.