Client-orientation and eyes on the future: Melchioni opens in Germany
Melchioni Electronics is enhancing its international profile with a new opening for the DACH market. General Manager Tuccio Loria talks about features and prospects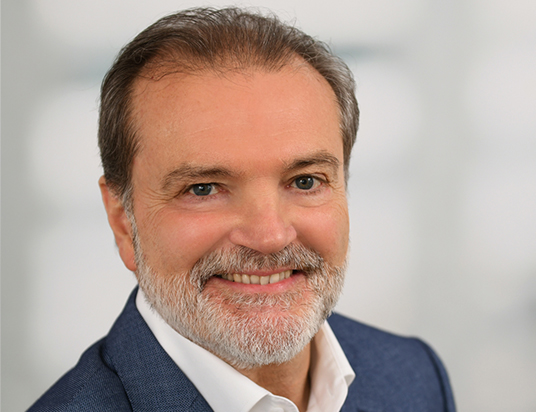 Tuccio Loria
Melchioni Electronics, an Italian company specialising in the supply of electronic components and systems, is continuing its quest for internationalisation by significantly increasing its presence throughout Europe. After France and Spain (markets that now account for over 25% of its sales), the time has come for it to consolidate its presence in DACH (Germany, Austria and Switzerland) as well.
Overseeing the proceedings as General Manager of the brand-new venture, launched last July, is Tuccio Loria, a targeted and highly valuable choice given his résumé. Indeed, an Italian-German engineer who has worked in Germany for 30 years, he has a wealth of experience in the electronics industry (working for prestigious firms like ST Microelectronics, Texas Instruments and Analog Devices) and conducting marketing and sales for European and United States companies, giving him a broad-spectrum vision of the international market.
The new opening in the DACH region is a fully-fledged 'GmbH', rather than a mere business unit, which is taking shape thanks to a sales force "that enables us to support our customers in the local language, in terms of both sales and customer service", the General Manager confirms. The challenges and opportunities are manifold in a dynamic market with exciting prospects.
To gain a better understanding the features and prospects of this new company, we met with the General Manager himself, who helped us to highlight how best to address the new challenges of technological innovation, also in terms of Industry 4.0 and smart environments.
How did the desire to open a DACH branch of Melchioni Electronics originate?
It is a precise strategy, part of a process of global corporate growth that began six years ago by opening offices in France and Spain. It was the right time to invest in Germany and cover the DACH perimeter, which also includes Switzerland and Austria. The objective is to target the market that increasingly requires local rather than global retailers. The term 'local' refers to companies capable of providing on-site support, enabling them to assist customers not only with sales but also with design. Another important element of this whole strategy is our new e-commerce service, set to be launched in October. Its aim is to support customers in a fast, targeted and efficient manner, transferring Melchioni's established technological expertise in order to manage and offer a variety of technologies. We will start with a catalogue of 8000 items to support the sales force. Our role will not simply be one of sales; we will continually strive for increased synergy with our customers.
What are the features of the DACH market and the opportunities it offers?
It is a relatively established market in terms of retail, but we have noticed a growing need to provide customers with local support. The retail market is marked by the presence of large players that often do not succeed in serving small and medium-sized clients. The need for an opening here in Germany was also dictated by the demand for support from large clients, as well, who know we can assist them both locally and in developing their supply chains at global level.
What are the challenges ahead and the critical issues the sector is experiencing?
Currently, the challenges to overcome relate to the need to be identified as more than a retailer that can support purchasing and overcome the problems associated with the chip shortage. We want to be clearly seen for what we are: a retailer capable of supporting our clients, particularly from a technical standpoint. We have the benefit of highly qualified company figures capable of interfacing with our clients' research and development departments in order to solve specific problems.
What role will Melchioni Electronics' DACH opening play in business automation and Industry 4.0?
These are extremely interesting areas to which I have devoted myself for the last five years, particularly the world of Internet of Things. This has endowed me with a 360° view of the disruptive solutions offered by the world of innovative start-ups. I will continue to develop this area of business as well, and Melchioni already has long-established contacts with suppliers in the IoT sector. This will help us to support a variety of areas, including Industry 4.0 and business automation, starting with components and following the natural evolution in which the link between IoT and artificial intelligence grows ever stronger, spanning everything from augmented reality applications to cyber security.
IoT, AI and other innovative solutions are moving into smart cities. Does your work take you in this direction as well?
My activities in recent years in the IoT world have led me to work with especially demanding players in terms of connectivity and 'intelligence'. These are so-called 'non-traditional clients', which may be cities (I have worked with several European ones) as well as utilities. The applications adopted ranged from intelligent manhole covers to sensing applications for checking water levels in underpasses.
These and other examples testify to the potential for making cities increasingly smart and resilient.
Our intention is undoubtedly to continue along this road, enhancing the supply world with our offering, already rich in the IoT segment and also encompassing the smart sector which includes smart cities as well as smart buildings and smart homes.
How is the retailer's role evolving? What direction will Melchioni Electronics' DACH opening take?
Industry 4.0 and the smart sector as a whole are not a world consisting solely of components and intelligent technology. System integrators are a vital component: without them, it is impossible to manage either installations or maintenance. In order to work in the world of smartness, you must first establish contacts and partnership with system integrators and companies capable of supporting clients in terms of integration.